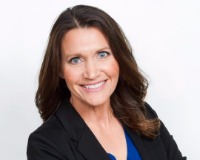 Katie Westhora combines her passion for helping her clients get the best deal and her energetic attentiveness to provide personalized and professional service to home buyers and sellers. Working hard behind the scenes, Katie strives to ensure the home-buying or selling process is as worry-free and pleasant as possible for her clients.

Katie measures her success as a real estate agent not by sales numbers but by the satisfaction of those she represents. She believes in giving back to her clients and pursues the best outcome for them from the first meeting to the day of closing and beyond.

Katie graduated magna cum laude from Brigham Young University and represented home sellers and buyers in Arizona, specializing in new home sales, before relocating to Texas in 2007. Katie has spent the past decade falling in love with all that North Texas has to offer and enjoys volunteering in her local community, working together with her husband Tom in the real estate industry and having fun with their children.

Send Katie a Message