Home Inspection Mistakes To Avoid When Buying Or Selling A Home In Kaufman County
So you have either decided to sell your home or have made an offer to purchase a home and it was accepted! Now your next task is to have the home inspected. Home inspections are highly recommended when you are buying or selling your Kaufman County home. The purpose of a home inspection is to determine the president condition of a home's major systems based on a visual inspection.
Here are a few mistakes to avoid when having a home inspection completed:
1.Not researching the inspector.
While home inspectors in Texas are required to be licensed, they are not required to have any home construction experience or know the building code. When choosing an inspector, don't just pick the first one recommended or even the cheapest one. Interview the inspector and ask these questions before making a decision:How long have you been inspecting homes?How many inspections have you done?What are you qualifications, certifications and training?What was your job prior to becoming a home inspector?
2.Not attending the inspection.
While attendance at the inspection may not be mandatory, it is a good idea. You don't need to attend the entire inspection, but show up at the end so the inspector can review his findings and explain their report. This will help you to understand the issues clearly.
3.Not inspecting new construction.
Just because a home has just been built and up to code doesn't mean it is in perfect condition. An inspector can reveal if there is something structurally wrong with the new home.
4.Not reading the inspection report.
Even if you do attend the inspection, don't just glance at the inspection report. Carefully review the findings and photos to make sure you understand all of the findings.
5.Failing to get a pre-sale inspection.
It is a mistake to leave the pre-sale inspection to the buyers. By having an inspection preformed prior to listing your home for sale, sellers have the extra time they need to complete and needed repairs in their time frame.
6.Failing to prepare the home.
It is a good idea to make sure that all areas of the home, including crawlspaces and attics, are easily accessible to the inspector. Make sure that any locks are removed from utility closets and sheds as well.
They say 'ignorance is bliss,' but not when investing in a home. Make sure you take the proper steps to hire a qualified inspector to give you the most information possible about your home investment.
To protect your interests and assure that you make the best possible decisions, it's important that you have a knowledgeable agent on your side who is an expert in the Kaufman County real estate market. I am dedicated to keeping you on top of our local market. Rest assured that I will provide you with a well-informed, and the most updated strategic view for your home purchase in any city in Kaufman County. To reach me, please call 214-215-0735 or send me an email at [email protected]
Search for the newest listings in Kaufman County by map (click picture below)
For more real estate information on Combine TX, Crandall TX, Ennis TX, Fate TX, Forney TX, Heartland TX, Heath TX, Kaufman TX, Kemp TX, Mclendon-Chisom TX, Mesquite TX, Oak Ridge TX, Rockwall TX, Rowlett TX, Scurry TX, Seagoville TX, Sunnyvale TX, Talty TX or Terrell TX call or text me at 214-215-0735.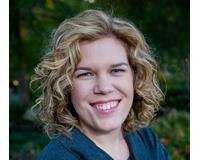 Author:
Tiffany Pugh
Phone:
214-215-0735
Dated:
December 4th 2017
Views:
68
About Tiffany: Hello, I'm Tiffany. Thank you for taking the time to learn a bit about me. 
I began my full-t...